Aeonics
Jump to navigation
Jump to search
Aeonics is arguably the most powerful of the high magic rituals, since it allows the manipulation of time itself. It is sometimes referred to as Chronomancy. Gazing into the past or peeking into the future, even if its only by a few moments, can generate many powerful spells indeed, though it has a heavy power cost. By using these temporal spells on others, they could become the victim of timewarping, which will cause them to become further displaced out of time. The more timewarped someone, the slower they are able to activate quicksilver defence and have slower equilibrium recovery.
| Skill | Learned At | Description |
| --- | --- | --- |
| MindClock | Master+0% | Keep track of your inner clock and resist time anomalies. |
| Aeon | Master+33% | Throw another's inner clock out of sync in an aeon field. |
| Insight | Master+66% | Delve into your own thoughts for insight into your own mind. |
| TimelessBody | Gifted+0% | Temper the timestream around your body for protection. |
| Ageing | Gifted+50% | You can change the age of another permanently. |
| Timewarp | Expert+0% | Warping time around others will slow them down. |
| Alacrity | Expert+33% | Time heals all wounds -- literally! |
| Singularity | Expert+66% | Summon a time singularity to pull people in. |
| TimeEchoes | Virtuoso+0% | The echoes of time causes confusion and sickness. |
| FutureGlimpse | Virtuoso+33% | Go back in time to avoid an unfortunate event. |
| ChronicLoop | Virtuoso+66% | Put your target in a time loop. |
| Oracle | Fabled+0% | The gaze of an oracle can cause even the brave to quake. |
| SwitchFate | Fabled+33% | Switch your fate with that of another. |
| AeonField | Fabled+66% | Surround yourself with an aeon field to slow down enemies. |
| TimeFlux | Fabled+75% | Cause time around your hands to fluctuate wildly. |
| TemporalEdge | Fabled+75% | Cause time to fluctuate even more wildly around your weapons! |
| TimeDilation | Mythical+0% | Slow down time for your enemies in the room. |
| Blink | Mythical+33% | Move through time to instantly appear before your target. |
| TimeQuake | Mythical+75% | Setting up a timequake will rip through your enemies. |
| Paradox | Transcendent+0% | Your future selves can come to help you through a paradox. |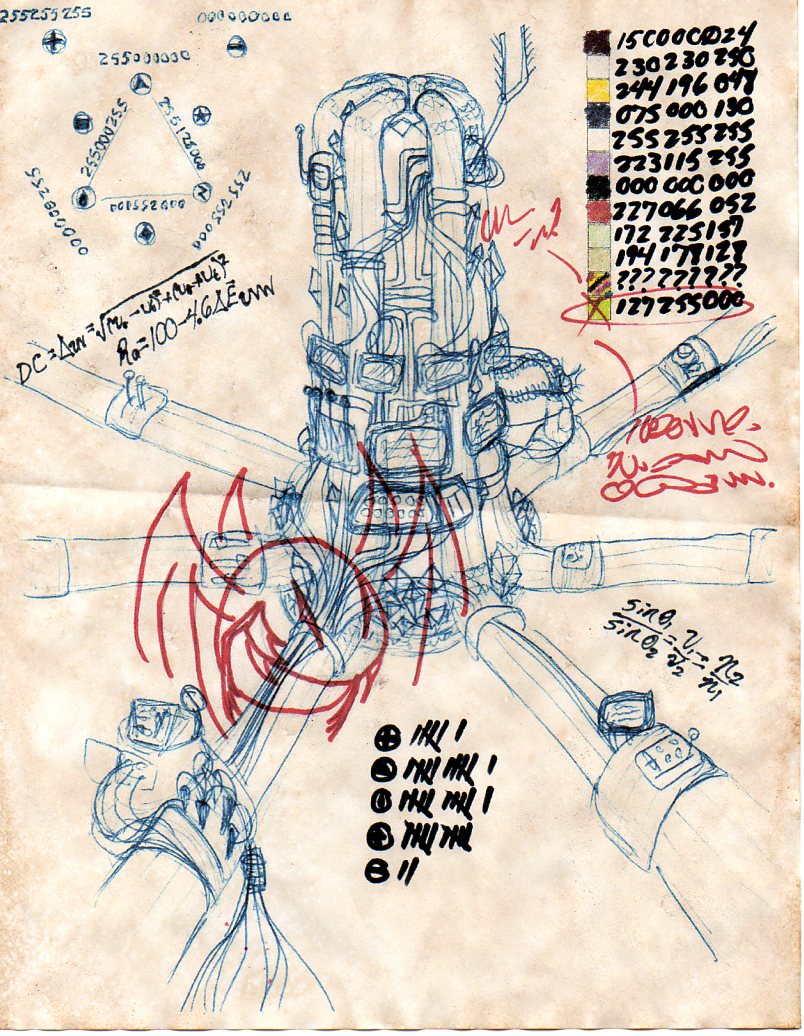 MindClock
Syntax
TIMECHANT MINDCLOCK
You can overclock your mind, causing it to race faster than normal. When this happens you'll automatically put up the quicksilver defence whenever it is dropped. Additionally, you will be able to react faster while under the effects of aeon.
Aeon
Syntax
TIMECHANT AEON <target>
By focusing on another's inner clock, you can throw it out of sync and lock that person in a aeon field.
Insight
Syntax
TIMECHANT INSIGHT
Power: 3 (Matrix)
By turning inward, you can take control of the chaos of your mind and emotions, forcing them into order. Upon cold reflection, you can find insight into your own timewarping, allowing it to build faster on those with spiritual afflictions.
Effect: Boost timewarp afflicting for every two steam affs on timewarp that you deal. Lasts two minutes.
Additional Notes:
Insight will now give a flat +3 per steam aff on the target (not counting the first one). So 3 steam affs would give +6 warp from every source that Insight currently procs on. Additionally cap timewarp generation to 20 from a single source to address any remaining outliers and help ensure this change doesn't create different problems. (From REPORT 186)
Changelog:

Report 186 - Insight will now give 3*steamaffs timewarp with a max of 20 (from (warp*affs)/2) (#2112 on 2020-Jun-14)
TimelessBody
Syntax
TIMECHANT TIMELESSBODY
Power: 3 (Matrix)
You can temper your body against the ravages of time and return it to a timeless stature.
Effect: Heals all vitals 50%.
Ageing
Syntax
TIMECHANT AGEING <target> <years>
Power: 10 (Matrix)
You can add or subtract up to 20 years to any individual. However, you cannot reduce anyone's age below 18. You cannot ever reduce or increase someone's age 20 years in either direction beyond their natural age. Note that this is permanent.
Changelog:

Aeonics Ageing can be used on yourself. (#134 on 04-16-2012)
TimeWarp
Syntax
TIMECHANT TIMEWARP <target>
By warping time around another, they will suffer from a longer delay in quicksilver speed defence, take longer to react in aeon and take longer to concentrate on equilibrium if it is disrupted. You can stack multiple timewarps around a victim to achieve a cumulative effect.
Effect: Afflict with timewarp.
Alacrity
Syntax
TIMECHANT ALACRITY
Power: 1 (Matrix)
Surround yourself with a specialized temporal field that will spread healing throughout your body. This time distortion will also extend around any weapons you hold, making them move faster.
Additional Notes:
Heals 20% of the user's maximum health 5 times, 16 seconds apart.
Singularity
Syntax
TIMECHANT SINGULARITY <target>
Power: 5 (Matrix)
By summoning a powerful singularity, you can pull the target back into the room with the singularity. The chance to pull the target back depends on the amount of timewarp the target has: the more timewarp, the more likely they will be pulled. Should they resist, they will be afflicted with timewarp, moreso the farther away they are. The target must be in the same area, and a monolith in the target's room will prevent the summons.
TimeEchoes
Syntax
TIMECHANT TIMEECHOES <target>
Power: 3 (Matrix)
Surrounding someone with echoes from time will afflict them with two spiritual ailments. Lasts two minutes.
Additional Notes:
Afflict with timeechoes. Ticks every 7 seconds. Causes 1 steam affliction per tick. Will NOT apply powerspikes, timewarp or aurawarp. Always tries to afflict something target does not already suffer from.
Changelog:

- Ticks every 7s instead of 8s
- Afflicts 1 steam aff with a 25% chance for a second steam aff

- excludes levelled afflictions and powerspikes (#2396 on 2021-Mar-12)
FutureGlimpse
Syntax
TIMECHANT FUTUREGLIMPSE
By glimpsing into the future (or perhaps your future self is glimpsing into his or her past which is your present), you can avoid certain afflictions. You can only manage this once every 10 seconds.
Changelog:

Afflictions that cost power to cast will no longer be blocked by general aff-blocking skills like Aeonics Futureglimpse or Zarakido EccentricFlux (#2474 on 2021-Jun-12)
Aeonics futureglimpse should no longer block afflictions when trying to put up truehearing or sixthsense.(#1716 on 2019-Jun-25)
ChronicLoop
Syntax
TIMECHANT CHRONICLOOP <target>
Power: 2 (Matrix)
You can loop time around someone, catching when they are afflicted with spiritual afflictions. After 5 afflictions, the looping time will speed up and implode on the target, reafflicting the 5 afflictions. The affliction will fizzle out after two minutes if the afflictions are not met.
Oracle
Syntax
TIMECHANT ORACLE <target>
Power: 2 (Matrix)
By acting as an oracle, you can show the darkest of possible futures open to an individual, possible futures that will haunt that person with every new spiritual affliction.

Effect : Target will be afflicted with timewarp for every new steam affliction the target gains.
Additional Notes:
Afflict with oracle.
SwitchFate
Syntax
TIMECHANT SWITCHFATE
This defense will last only a short time but while it is in effect, there is a small chance that any damage done to you will instead be transferred to an enemy who is in your local area. Note that you cannot switch fate with the person who attacks you.
AeonField
Syntax
TIMECHANT AEONFIELD
Power: 5 (Matrix)

Vitals Malus: -50% Mana/Ego
By surrounding yourself with a powerful aeon field, your enemies will suffer from the aeon curse every time the field pulses as well as being time warped. Whilst the Aeonfield is in effect, you will suffer a 50% reduction to your maximum Mana and Ego.
TimeFlux
Syntax
TIMECHANT TIMEFLUX [ON|OFF]
Power: 10 (Matrix) (to enable)
By sheathing your hands in a field of warped time, you can cause minute fractures to coalesce around any held warrior weapons. When attacking with these weapons, 1/6 of the attack will be converted to magic damage and there is a chance your target will suffer a timewarp.
Changelog:

Aeonics TimeFlux should no longer drop on death.(#2549 on 2021-Nov-01)
TemporalEdge
Syntax
TIMECHANT BLADE
Power: 3 (Matrix)


Must have TimeFlux up
Effect: For the next 5 rounds*, you will deal two random afflictions per round.

Possible Afflictions: Confusion, Stupidity, Healthleech, Disloyalty and Slickness.

*Two Handers will deal two afflictions per strike, One Handers will deal one affliction per strike, for a total of 10 afflictions.

This effect can only be maintained for 5 minutes without using it.
TimeDilation
Syntax
TIMECHANT TIMEDILATION
Power: 5 (Matrix)
You can slow time in an area for your enemies for 2 minutes.

Effect: -2/-10 balance and equilibrium debuff in the room for personal enemies.
Blink
Syntax
TIMECHANT Blink
Power: 1-10p (Matrix) (1p for every 3 rooms moved)
You can walk in between time to appear where your target is. It will take just a second to compute the path needed and when you enter the room with your target, they will be hit with timewarp. If they leave the area, you will be unable to blink to them.
Changelog:

You can no longer use Aeonics Blink to get into Quake staging rooms.(#2408 on 2021-Mar-19)
TimeQuake
Syntax
TIMECHANT TIMEQUAKE

TIMECHANT TIMEQUAKE <target>
Power: 10 (Matrix) (If untargeted)


8 (Matrix) (If targeted)
By setting forth a timequake, you will kill all enemies in your location who are massively time warped. Enemies suffering from a lesser timewarp will survive but will also be subject to time echoes.
Paradox
Syntax
TIMECHANT PARADOX
Power: 10 (Matrix)
Travelling through time sets up various different paradoxes. By using the paradox factor to your advantage, you can set up multiple timelines at once to build timewarp on all your enemies at once.

Effect: When the target of the paradox is afflicted with timewarp, every enemy of the caster within the room will also be afflicted by timewarp.
Note - insight will only consider each individual's spiritual afflictions, not the targets.