Lowmagic
Jump to navigation
Jump to search
The term 'low' may at first be misunderstood when regarding the branch of magic known as Lowmagic. More properly, lowmagic is 'natural magic' which involves the study of auras and energies that make up life. It is a much more intuitive form of magic when considered next to its intellectual cousin, highmagic. Many useful manipulations of the aura can be gained through studying this branch of magic, and is a prerequisite to learning the Nature, Herbs or Poisons skill.
| Skill | Learned At | Description |
| --- | --- | --- |
| Circle | Inept+0% | A magic circle protects you from most attacks. |
| Red | Inept+42% | Ground the body through the red root chakra. |
| Nullify | Novice+0% | Make magical protections cease to be. |
| Orange | Novice+50% | The belly's orange chakra controls hunger. |
| Spring | Capable+0% | Performing the rite of spring cleanses the aura. |
| Yellow | Adept+38% | Well being flows from the solar plexus' yellow chakra. |
| Summer | Master+0% | Burn away bonds during the rite of summer. |
| Green | Master+45% | The heart's green chakra heals the body. |
| Blue | Gifted+0% | Protect communications through the throat's blue chakra. |
| Autumn | Gifted+36% | Reap what you sow during the rite of autumn. |
| Contemplation | Gifted+36% | Meditate on the subtleties of reality to expand the mind. |
| Indigo | Gifted+68% | Spirits are revealed by the eye's indigo chakra. |
| Violet | Expert+0% | The power of the crown's violet chakra can attack spirits. |
| Winter | Expert+47% | Nothing is colder than the rite of winter. |
| Serpent | Fabled+0% | Raise the power of kundalini to protect you. |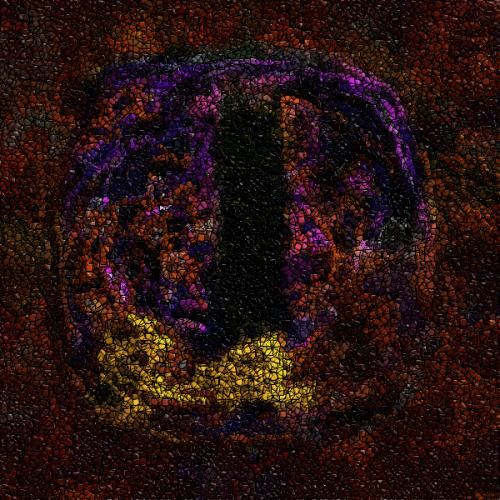 Circle
Syntax
INVOKE CIRCLE [PSI]
Draw a circle of protection around you to guard against most attacks. Alternatively, you can use it to protect you against psionic attack.
Red
The colour red corresponds to your root chakra and invoking it into your aura will connect you to the earth and offer some defense against an unwanted summons.
Nullify
Syntax
INVOKE NULLIFY <target>
You can nullify protective fields such as pentagrams and magic circles.
Orange
Syntax
INVOKE ORANGE
Power: 1 (Any)
When your belly is empty, you will suffer the pangs of hunger. Invoking the colour orange into your aura will temporarily halve any increases in the amount of hunger you feel.
Spring
Syntax
INVOKE SPRING <target>
Spring is the time of cleaning, and with this rite, you can clean a person's aura of one defense.
Yellow
Syntax
INVOKE YELLOW
Power: 3 (any)


Vitals Bonus: 1/5 Health
The colour yellow corresponds to the solar plexus chakra, which is your center of power. Invoking yellow into your aura will increase your constitution, boosting your health.
Additional Notes:
Lasts for one game day.
Summer
Call upon the summer winds in this rite and burn away the bonds that bind you and be free.
Additional Notes:
Frees you from multiple kinds of entanglement at once.
Green
Syntax
INVOKE GREEN
Power: 3 (any)
Invoking the colour green into your aura awakens your heart. Illnesses will melt from your body and spirit.
Additional Notes:
Cures two random afflictions.
Blue
Syntax
INVOKE BLUE
Damage Modifier: 1/6 Asphyxiation resistance
The colour blue corresponds to the throat chakra, and the power of communication. By invoking the colour blue into your aura, you can ensure that your conversations are kept pure and private from those who would eavesdrop. It will also partially protect against asphyxiation damage.
Autumn
Invoking the rite of autumn will allow you to reap the benefits of the spirit of harvests. For the remainder of the Lusternia day, you will gain a bonus to gathering experience. This may only be cast once per Lusternia month.
Contemplation
Your contemplative nature grants you a 1/4 mana bonus.
Indigo
Those who may try to invade your presence out of phase or in a dreambody cannot hide from the colour indigo when it is invoked in your aura, for it opens the third eye to even the most ethereal presences.
Additional Notes:
Reveals dreamweavers or others out of phase in your location.
Violet
Syntax
INVOKE VIOLET <target>

INVOKE VIOLET SEVER <target>
INVOKE VIOLET SEVER <target> <gem>
Damage Type: 100% Magic

The colour violet corresponds to the crown chakra and invoking it can damage those who are in non-corporeal form. Alternatively, you can use the violet energies against the aura around an individual in an attempt to weaken and sever the link created by charged harmonic gems. Your spell can target a specific gem or dilute the damage across all gems.
Additional Notes:
Attacks dreamweavers or others out of phase.
Winter
Syntax
INVOKE WINTER
Power: 3 (Any)
Calling the rite of winter will manifest a magical blizzard in your location and the adjacent rooms. This will eventually disappear, replaced again by the natural weather of the area. The temperature of the area you are in will also affect how long your blizzard will remain.
Serpent
Syntax
INVOKE SERPENT
Power: 10
Open up all your chakras and release the rainbow serpent, strengthening your aura to the point where almost nothing can harm you. The aura will usually return after a short time if you cause it to fade.
Additional Notes:
Movement and attacks will cause serpent to drop temporarily.